What is Sitemap? How to Create Sitemap.xml?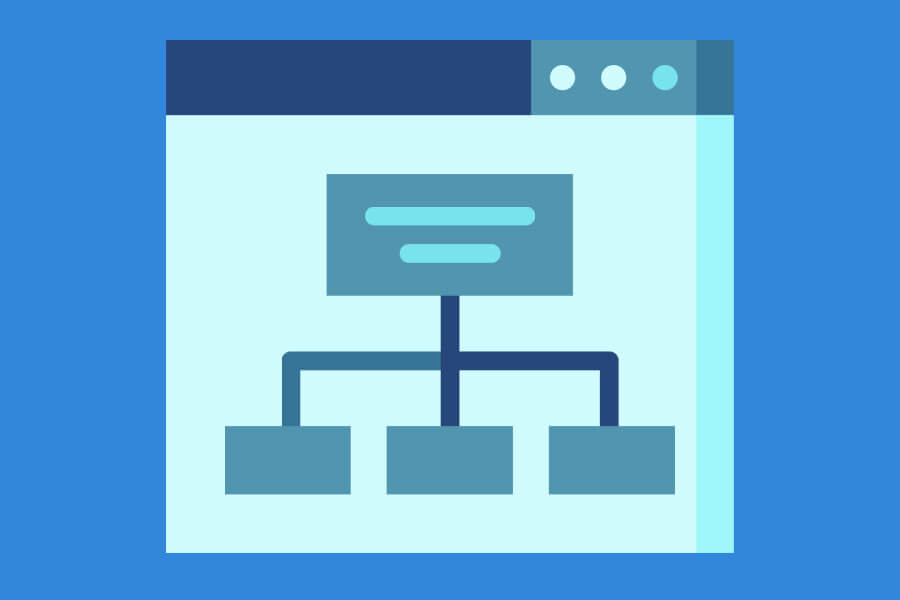 Sitemap is known as sitemap. If you are not sure about the directions while traveling from one place to another, you can find your destination via the navigation. Likewise, content should be searched, crawled and indexed in search engines. In this direction, the sitemap file on your website provides an advantage for you.
Sitemap is an important detail that enables a clearer understanding of websites and indexing of pages. It is responsible for notifying the pages that you cannot find on your site to Google. It is also the type of file tasked with guiding similar bots such as Google bots to visit your site and index your site in a better way. Although it is called a sitemap in Turkish, people who are familiar with the subject call it a sitemap. The extension of this file is XML. Accordingly, the indexing speed of the search engine is very important for the sitemap. The bots visiting your site determine the last time and how often the pages were updated via the sitemap file. In addition, important pages are determined and detected through the web master.
What Does Sitemap Do?
Through sitemap, you can promote and index your content more quickly on Google. In this case, it becomes easier for you and for Google. On the other hand, Google bots understand the website, scan the pages, determine when it was last updated and provide you with the necessary information about the alternative language.
What are the Benefits of Sitemap?
You can get information quickly by searching your website on search engines. It is also used for displaying search results in indexing. Another benefit of Sitemap is that it is easy to find sub-pages of your website in search engines (Google, Yandex, etc.). The sitemap and URL tracking you add via Google will be quickly detected as a follower of any problems that may occur.
How Many Types Is Sitemap Divided?
Sitemap is divided into many areas within itself. These ;
Video sitemap,
Google news sitemap,
Visual sitemap,
Product sitemap,
Language pages sitemap,
Mobile sitemap,
Sitemap can be created in many areas such as. So, what are the factors that should not be in the sitemap? question is one of the most curious topics about the subject.
What Should Not Be In The Sitemap?
There are some factors that should not be included in the sitemap. These;
URL generated by filter,
Standard pages,
Having paginated pages,
Noindex content pages,
Utility pages,
Server error pages, client and redirect pages,
URLs with an ID session,
Robots.txt blocked pages,
Similar factors should not be included in the sitemap.
Who Can Use Sitemap?
It is not necessary to use a sitemap for every website. Also, different names can be used instead of sitemap. However, if you have a website that appeals to a wide audience and you update your content frequently, you should use a sitemap. In addition, if you use a sitemap when a new website is established, it will be easy to find in search engines. This will also be an advantage for you. If your website consists of a single page, you do not need to use a sitemap. In addition, it is not necessary to use a sitemap for Saas applications and portfolio sites.
How Can I Create Sitemap?
There are primarily 3 types of sitemap formations. These;
Manual sitemap,
Automatic sitemap,
Online sitemap,
How to Create a Manual Sitemap?
You need to create an XML file for your website and enter a link. This method is generally not preferred. If you don't have WordPress infrastructure, sitemap for your website prepared via ASP, PHP or HTML. You can create your XML file.
How to Create an Automatic Sitemap?
Usually the most preferred type of sitemap creation. If you have knowledge about ASP and PHP software, you can create your page via script. When you add a new post by creating your link, your website will automatically create a page. However, you have to use WordPress for this.
How to Create an Online Sitemap?
The online sitemap is similar to the automatic sitemap. With one difference, people who do not know about PHP or ASP can easily create an online sitemap. It is a very simple method to create your file with the sitemap prepared online. By creating your sitemap files, your articles are sent via Yahoo sitemap or Google sitemap.